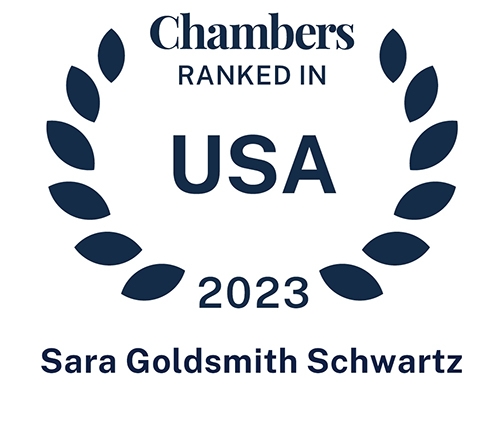 "Your professionalism and ability to explain complex scenarios is fantastic."
~ Head of School, Independent School

"Thank you for your time and wisdom this morning. All of us are thrilled to benefit from your counsel."
~Board Chair, Independent School

"Your help was invaluable, and I don't think I would have been able to get through this without your calm and wise counsel."
~Board Chair, Independent School

"Thanks for all the great work you've done on our behalf and for making my job a whole lot easier. It's truly been a pleasure."
~Chief Financial & Operating Officer, Technology Company
"Thank you for your support of the School and for helping guide us through some sticky situations over the past few years. I am personally very grateful for all that you have done and continue to do to support our School and all of its constituents."
~Director of Finance and Operations, Independent School
"I have enjoyed working with you immensely. Not once have I questioned the wisdom or rationale behind your comments and suggestions, and you approach cases the same way I do: relentlessly."
~Co-counsel, Litigation Matter
"You do a wonderful job when you speak. You are clear, passionate and extremely knowledgeable about very important school topics."
~Trustee, Independent School
Sara has a "great temperament for our schools (which I happen to believe is important), understands our schools, and so forth. All in all, a great fit."
~Trustee, Independent School
"I always feel such relief knowing …our HR team [is] getting solid advice from your team. I am so pleased we are working together…"
~President and CEO, Global Corporation
"Thank you so very much for the terrific presentation . . . . We all appreciated your detailed preparation and your remarkable competence."
~Principal, Private Consulting Firm
"Thanks again for all of your help and assistance with this matter – and all of the other 'matters' – I don't think we could have made it through the year without the help of you and your team."
~Assistant Head of School, Independent School
"Clear, humorous, focused [and] professional."
~Head of School, Independent School
Sara Goldsmith Schwartz
Founder and President
In recent years, Chambers' sources described Sara as "a great strategist who comes up with practical and elegant solutions – simply an extraordinarily effective attorney." ~ Chambers USA
Sara Goldsmith Schwartz is the Founder and President of Schwartz Hannum PC. She began her legal career at the law firm of Ropes & Gray in Boston, after completing a federal court clerkship with The Honorable William Young in Boston. Sara's practice includes the representation of employers with respect to employment discrimination claims in government agencies and courts throughout the United States, as well as counseling clients and representing them with respect to traditional labor law issues. Sara is particularly experienced in representing multi-state clients with respect to state-specific issues, and has extensive experience in representing independent schools, as well as businesses in the technology, financial services, private clubs, health care and staffing industries.
In the course of representing more than 200 educational institutions across the United States, Sara has become a trusted advisor to Heads of School, Board Chairs, Deans, Business Officers and other independent school leaders as they tackle and resolve matters of school governance, student and employee discipline, risk management, sexual abuse allegations, and the myriad compliance documents such as enrollment agreements, school Bylaws, student/parent handbooks and more. Sara assists colleges and universities with complex personnel issues, as well as a myriad of policies and procedures with respect to students, employees, governance, student complaint procedures and Title IX compliance. Sara is an experienced investigator of sexual abuse and other sexual misconduct allegations.
Since 2006, Sara has been recognized by Chambers USA as a leading attorney in Labor and Employment Law. Chambers publishes guides world-wide on law firms and lawyers and is a highly recognized leader in its field. In 2014, Chambers and Partners commented that Sara "maintains a sterling practice, with particular strength in discrimination matters. Clients say she is 'very well informed, and very nuanced in her judgment and analysis of situations' and marketplace commentators note that she 'takes no prisoners when it comes to defending her clients.'" Chambers and Partners stated in 2013 that "Sara offers extensive experience in the representation of employers on a nationwide scale." She "has the ability to really listen to you, and boil down whatever your particular issues are in a very quick and succinct way." She is "a formidable advocate" who "always does her homework," in order to sharpen her "cutting-edge knowledge of the law." A "'delight to deal with,' she is a firm favorite for clients, who appreciate her cost-effective advice." She is "a businesswoman: diligent, thorough and always prepared," with an "aggressive and adversarial style, much appreciated by her clients" and a "smart and tenacious lawyer. She has the drive and determination to succeed." Sara "'makes the legalese understandable' and demonstrates excellent interpersonal skills. She is experienced in both employment discrimination litigation and traditional labor relations."
In 2013, Sara was selected by Massachusetts Lawyers Weekly as a Top Woman of Law. Sara has also been selected for inclusion in Massachusetts Super Lawyers® as a top Labor and Employment attorney for sixteen years. In 2001, she was selected by Massachusetts Lawyers Weekly as one of the "Up and Coming Lawyers in Massachusetts."
Sara has repeatedly been selected as one of the top entrepreneurs in the country by Diversity Business, the nation's primary resource portal for business connections, and the Firm has been included on numerous Diversity Business lists including: the Top 50 Woman-Owned Businesses in Massachusetts, the Top 50 Diversity-Owned Businesses in Massachusetts, the Top 100 Diversity-Owned Businesses in Massachusetts and the Top 500 Women-Owned Businesses in the U.S. Additionally, Sara has been honored, and the Firm was recognized as a "Top 100 Women-Led Business" for four years by The Commonwealth Institute.
Sara is a frequent speaker at seminars for attorneys, human resources professionals, educational leaders and independent school administrators, and is a regular presenter at the Association of Independent Schools in New England (AISNE), The Boston Bar Association (BBA) , Connecticut Association of Independent Schools (CAIS), National Association of Independent Schools (NAIS), National Business Officers Association (NBOA), Mid-South Independent School Business Officers (MISBO), North Shore Chamber of Commerce, The Association of Boarding Schools (TABS), and Virginia Association of Independent Schools (VAIS).
LEGAL UPDATES
REPORTED DECISIONS
EVENTS
E-Alerts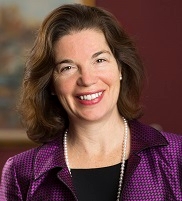 Contact
T: 978-623-0900
F: 978-623-0908
Education
Harvard Law School, cum laude (1991)
Yale College, cum laude (1987)
Concord Academy (1983)
Clerkship
The Honorable William Young, United States District Judge for Massachusetts
Distinctions and Certifications
Recognized by Chambers USA as a leading attorney in Labor and Employment Law (2006-2023)
AV® Preeminent™ Rating 5.0 out of 5 by Martindale-Hubbell Peer Review Ratings (1995-2023)
Selected as one of the top entrepreneurs in the country by OMNIKAL, formerly Diversity Business (2011, 2013-2017)
Selected as a Massachusetts Super Lawyer® and top Labor and Employment attorney in Massachusetts for sixteen years
Selected as a Top Women of Law by Massachusetts Lawyers Weekly (2013)
Selected as one of the nominees with the highest point total in her practice area to serve on the Super Lawyers Panel (2005)
Selected as an "Up and Coming Lawyers in Massachusetts" by Massachusetts Lawyers Weekly (2001)
Bar Admissions
Massachusetts

Supreme Court of the United States
U.S. Courts of Appeals
U.S. District Courts
Connecticut
Massachusetts
Professional Affiliations
American Bar Association
The American Employment Law Council
The Association of Independent Schools in New England
The Boston Bar Association
Harvard Law School Women's Alliance Co-Chair, Boston Chapter
Massachusetts Bar Association
The National Association of Independent Schools
The National Business Officers Association
Society for Human Resources Management
North Shore Chamber of Commerce
Nantucket Chamber of Commerce